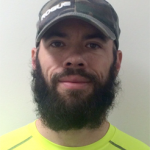 Shawn
Motto: You can't expect change, unless you are challenged.
Shawn has 15 years of personal training experience and has worked with a wide range of age groups from teens to senior citizens. When working with teens, he likes to focus on not just building strong bodies, but building confidence as well. Shawn also enjoys doing strength and conditioning for athletes. He would describe his training style as training smart. Meaning, challenging the body safely to get optimal results. His favorite part of training is having clients reach a goal that they never thought was possible.
Call or stop in to schedule your appointment with Shawn today!
---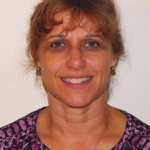 Charlotte
Motto: Fit is not a destination it's a way of life.
Charlotte is a certified personal trainer through the American Council on Exercise. She has been a certified Jazzercise instructor for 22 years and has focused on personal training for the past year. She enjoys teaching small group classes as well as personal one-on-one sessions. Her favorite part about being a trainer is helping a client achieve their fitness goals so they can lead a healthier and more active life.
Call or stop in to schedule your appointment with Charlotte today!
---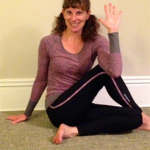 Barb
Motto: If you force, you won't feel, and if you feel, you won't force.
Barb has a Master's degree in education and is registered to teach yoga at the 500 level. Since becoming certified in 2005, Barb has been teaching yoga in a variety of settings to students ranging from young children to the elderly. She loves learning along with students and clients as they challenge themselves, and believes that every day brings a new opportunity. Her favorite types of workouts are those that allow for new possibilities for what you can do. Barb describes her training style as accessible, and she strives to customize and individualize her training to anyone in a given group. She also challenges her students to become fluent in developing a dialogue with their own body. When asked why she wanted to become a trainer she says, "I didn't take yoga teacher training with the "goal" to become a teacher, but rather to deepen my own yoga practice. The process moved in an organic way, and becoming a teacher became a bonus since I can now share something I love to do with other people."
Call or stop in to schedule your appointment with Barb today!